TWO GUYS CURTAINS / Wave CURTAINS
Made to Measure Wave Curtains
Elevate Your Windows with Sophisticated Ripple Fold Curtains
When it comes to achieving a modern and refined look for your windows, TwoGuys proudly presents Ripple Fold Curtains. Elevate your space with the perfect combination of contemporary style, simplicity, and functionality.
The Modern Elegance of Ripple Fold Curtains
Ripple Fold Curtains are a symbol of modern sophistication and clean design. They feature evenly spaced, uniform ripples that create a sleek and tailored appearance, adding a touch of elegance to any room. TwoGuys offers a range of Ripple Fold Curtains that combine contemporary charm with timeless functionality.
Classic Design with a Timeless Touch
Our Ripple Fold Curtains feature a clean and minimalist design with a timeless touch. The evenly spaced ripples create a sense of uniformity and harmony, making them ideal for both modern and traditional interiors.
Enjoy effortless operation with Ripple Fold Curtains. They are designed to glide smoothly along a track, making it easy to open and close them to control natural light and privacy. The simplicity of their design adds to their modern appeal.
Experience the perfect blend of contemporary style and functionality and transform your space into a haven of sophistication and comfort. Contact us today to explore our collection and discover how Ripple Fold Curtains can elevate your home.
You can call the sales team for a no-obligation quotation on (04) 252 2025 or fill out the online contact form and someone will get back to you as soon as possible.
Below are some examples from our extensive catalogue.
Our made to measure wave curtains installations.
Not sure where to start on your next curtains?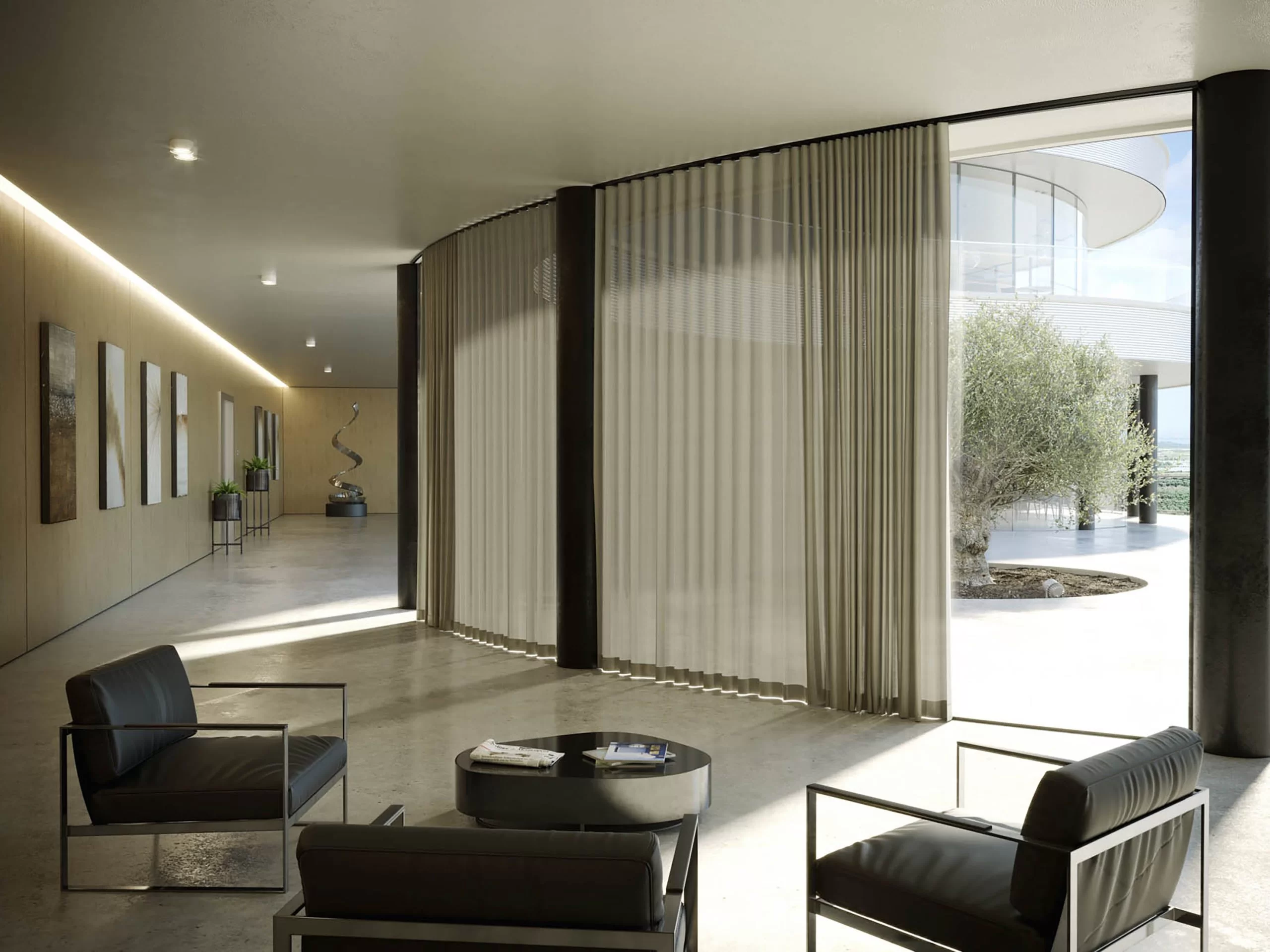 Inspire your space through art and design.
Let's get together and make your room into a home.
You are one step away from dealing with the professionals. No lame excuses, no secret add-ons. We value your future business and will ensure 100% satisfaction.