TWO GUYS CURTAINS / LIVING ROOM CURTAINS
Transform your Living Room with Stunning Curtains Dubai, UAE
Unite comfort and style with high-quality elegant curtains!
Your living room is the heart of your home, where cherished memories are made and shared. TwoGuys invites you to elevate this special space with our stunning collection of curtains, designed to add warmth, style, and functionality to your living room.
Living room curtains are not just window coverings; they are the storytellers of your home. They frame your view to the world outside and infuse your space with personality. At TwoGuys, we understand the significance of these curtains and offer a wide range of options to suit your style and needs.
With an array of fabrics, textures, and colors, you'll find the perfect curtain material to complement your living room decor. Whether you crave the softness of silk, the texture of linen, or the warmth of velvet, our selection ensures that your living room curtains will be a tactile delight.
Trust our skilled professionals to install your living room curtains flawlessly. We ensure they hang perfectly and operate smoothly so you can enjoy their beauty immediately.
You can call the sales team for a no-obligation quotation on (04) 252 2025 or fill out the online contact form and someone will get back to you as soon as possible.
Below are some examples from our extensive catalogue.
quick & fast Installation
Our made to measure living room curtains installation all over Dubai.
Not sure where to start on your next curtains?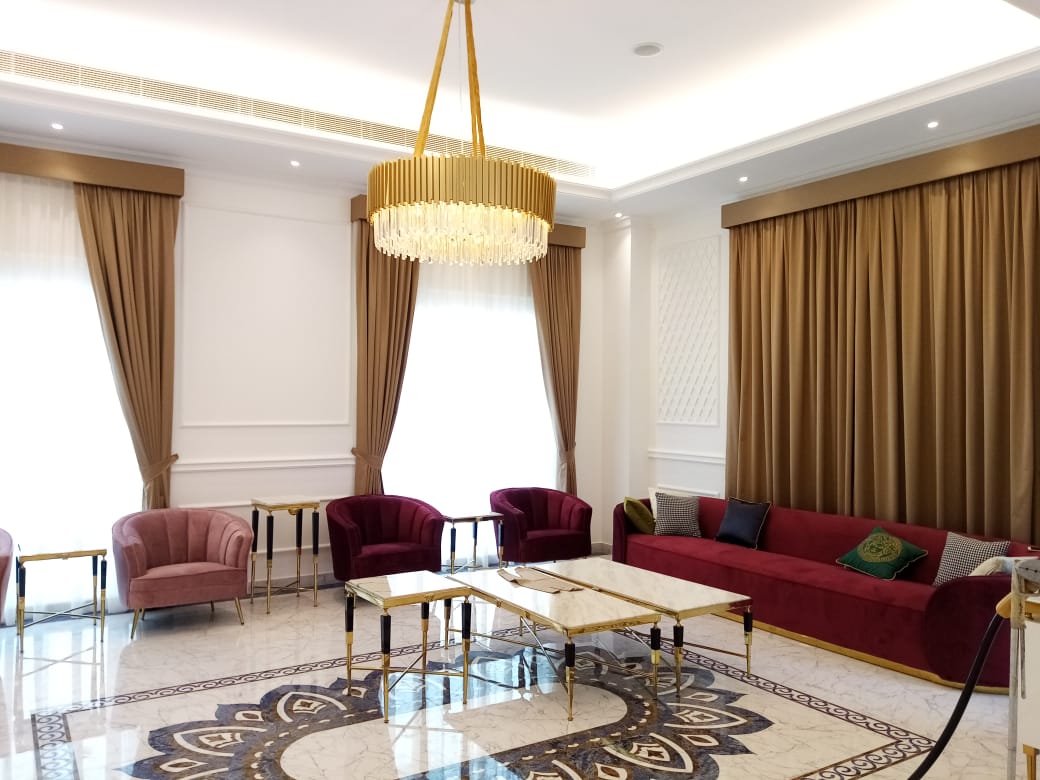 Inspire your space through art and design.
Let's get together and make your room into a home.
You are one step away from dealing with the professionals. No lame excuses, no secret add-ons. We value your future business and will ensure 100% satisfaction.