TWO GUYS CURTAINS / Commercial CURTAINS
Made to Measure Commercial Curtains
Made-To-Measure Commercial Curtains in Dubai, UAE
In the corporate world, first impressions are everything. Your commercial space is the first handshake you offer to clients and partners. It's the backdrop against which deals are made and relationships are nurtured. Commercial curtains play a pivotal role in shaping this impression, adding sophistication and style to your workspace. At Two Guys, we understand the unique requirements of commercial spaces, and our made-to-measure curtains are designed to elevate the aesthetics, comfort, and functionality of your business.
Elevate the aesthetics, functionality, and professionalism of your commercial space with Two Guys' made-to-measure curtains. No matter what type of business building you are remodelling—an office, a restaurant, a hotel, or another—our custom window coverings are made to satisfy your specific requirements and go above and beyond your expectations. Create a sleek and welcoming environment in your space that will create a lasting impression on clients and guests. Get in touch with Two Guys right away, and we'll help you find the ideal curtain options for your business.
Why Choose Two Guys for Made-to-Measure Commercial Curtains?
Our team of experienced professionals will work closely with you to understand your specific requirements and design preferences. We offer expert advice to help you make informed decisions that align with your commercial vision.
Two Guys is dedicated to providing top-notch workmanship. Our made-to-measure curtains are painstakingly made to the finest standards in the business, guaranteeing an impeccable finish.
From corporate offices to hotels, we provide a wide range of fabrics, patterns, and designs to suit different business situations.
We are aware of how crucial deadlines are in the business world. To provide minimal delays to your business activities, we prioritize prompt delivery and installation.
With the outstanding value of our made-to-measure curtains, you may improve your commercial space while staying within your spending limit.
Our made to measure Commercial curtains installations.
Not sure where to start on your next curtains?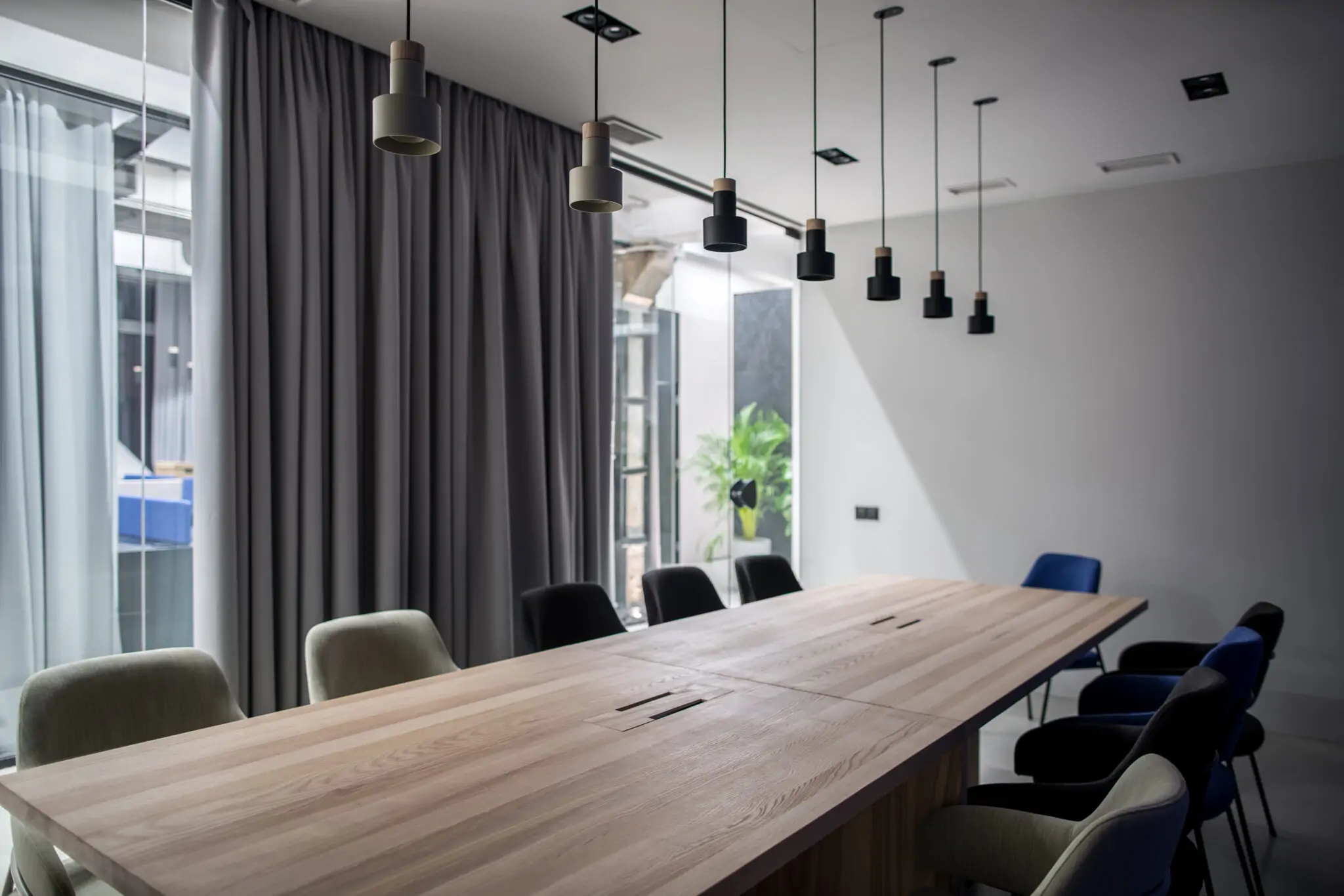 Inspire your space through art and design.
Let's get together and make your room into a home.
You are one step away from dealing with the professionals. No lame excuses, no secret add-ons. We value your future business and will ensure 100% satisfaction.