TWO GUYS CURTAINS / LINEN CURTAINS
Made to Measure Linen Curtains
Linen Curtains: Elevate Your Space with Timeless Elegance and Natural Beauty
Linen, a fabric entwined with nature's grace, finds its true calling in the world of window treatments. Linen drapes, with their gentle pleats and organic texture, bring a breath of fresh air to your living spaces. They have the unique ability to seamlessly blend with various interior styles, from classic to contemporary.
When it comes to transforming the ambience of your living space, nothing quite compares to the simple elegance of linen curtains. At Two Guys, we understand the power of quality home furnishings, and our linen curtains are designed to add a touch of sophistication, warmth, and style to your home. 
Our linen curtains exude an effortless elegance that can transform any room into a stylish haven. The natural texture and subtle sheen of linen add a touch of sophistication to your windows, creating a cosy and inviting atmosphere.
Benefits of Two Guys Linen Curtains
Light Control and Privacy
Linen curtains offer excellent light control, allowing you to regulate the amount of natural light entering your space. Whether you want to create a bright and airy environment or ensure complete privacy, our linen curtains are the perfect solution.
Linen's unique properties make it an excellent choice for curtains. It helps insulate your home by keeping it cool in the summer and warm in the winter. This not only enhances your comfort but also reduces energy costs.
Two Guys Linen Curtains are designed for convenience. They are easy to care for and maintain, making them a practical choice for busy households. A simple shake or gentle ironing is all you need to keep them looking their best.
Our linen curtains come in a variety of colours and styles to suit your decor preferences. Whether you prefer a minimalist, modern look or a more traditional aesthetic, we have options that will complement your style seamlessly.
Experience the difference that high-quality linen can make in your home. Visit Two Guys today, and let us help you add a touch of sophistication and comfort to your living spaces with our exquisite linen curtains.
Our made to measure Linen curtains installations.
Not sure where to start on your next curtains?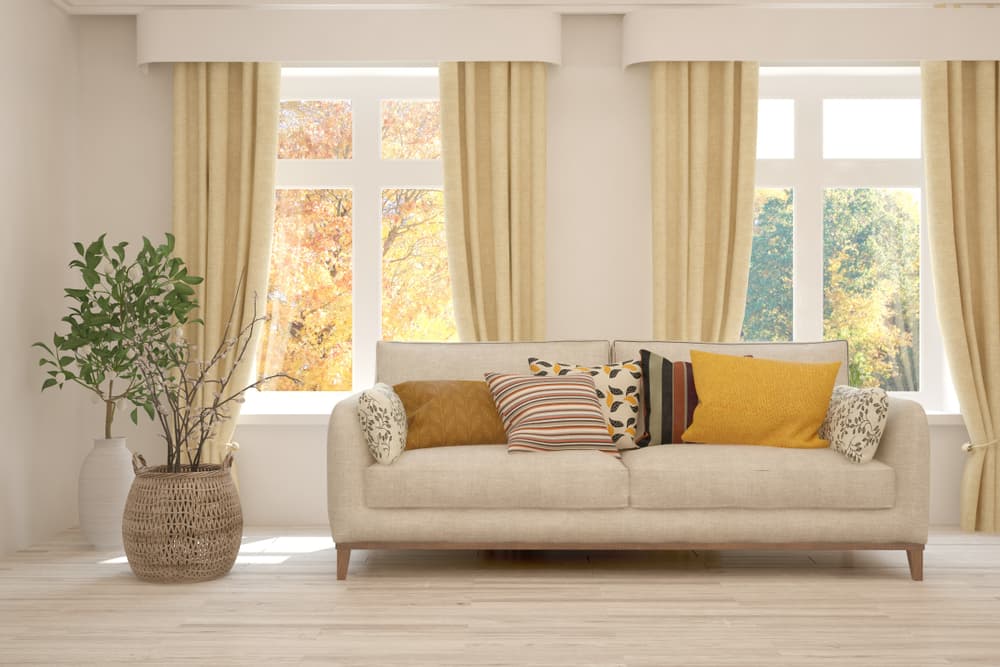 Inspire your space through art and design.
Let's get together and make your room into a home.
You are one step away from dealing with the professionals. No lame excuses, no secret add-ons. We value your future business and will ensure 100% satisfaction.