TWO GUYS CURTAINS / Sheer CURTAINS
Made to Measure Sheer Curtains Dubai, UAE
Letting Light and Beauty Gracefully Dance In
Sheer curtains are renowned for their ability to filter light gently, creating a soft, diffused glow that bathes your room in warmth. With made-to-measure sheer curtains, you become the artist of your own canvas, controlling the intensity and direction of light to craft the ideal ambiance.
While sheer curtains embrace the beauty of translucence, they also offer a layer of privacy that is both practical and romantic. Enjoy the view outside while maintaining a sense of seclusion within your space. It's the perfect balance of intimacy and connection with the world beyond your window.
Our made-to-measure sheer curtains are designed for effortless beauty. The light, airy fabric drapes gracefully, creating an impression of timeless elegance. Whether you choose to gently sweep them to the side or let them fall in soft folds, sheer curtains add a touch of ethereal charm to your home.
Transform your windows into works of art with our made-to-measure sheer curtains. Let light and elegance grace your home like never before. Contact TwoGuys now to bring timeless beauty to your windows and experience the magic of sheer elegance firsthand.
You can call the sales team for a no-obligation quotation on (04) 252 2025 or fill out the online contact form and someone will get back to you as soon as possible.
Below are some examples from our extensive catalogue.
Profesional & quick Installation
Our made to measure sheer curtains installation all over Dubai.
Not sure where to start on your next curtains?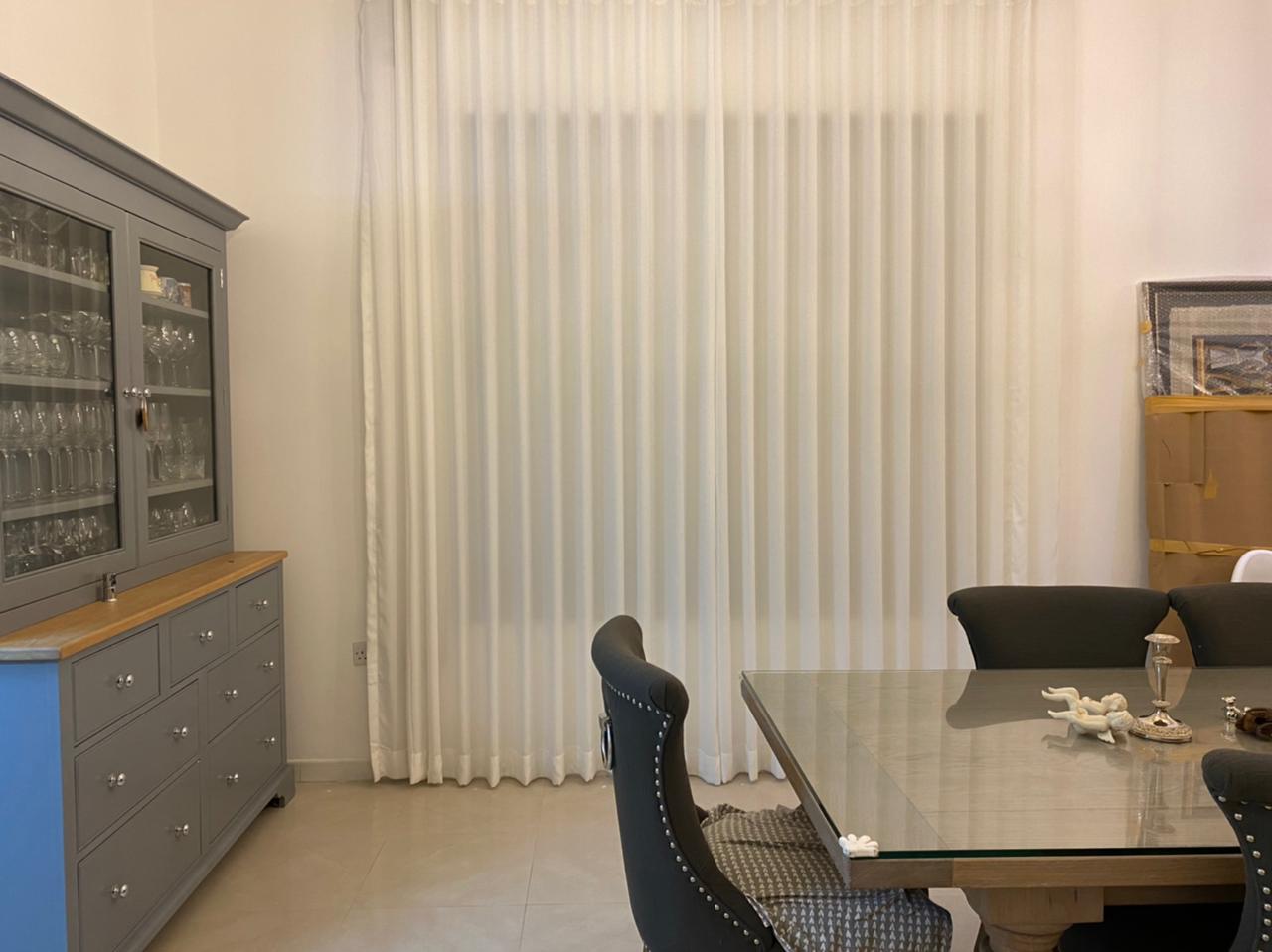 Inspire your space through art and design.
Let's get together and make your room into a home.
You are one step away from dealing with the professionals. No lame excuses, no secret add-ons. We value your future business and will ensure 100% satisfaction.