Best Quality WPC Flooring or Decking Products in Dubai, UAE
Redefine Your Style with New WPC Flooring!
WPC Flooring & Decking – This stands for wood polymer composition. All our decking planks carry 65% wood, 30% Polymer and 5% binding. This gives the decking area a natural and long-lasting look like everything else in life you have a few options to select what you're looking for. There are thicknesses, weights, and coated options. Available in grooved or 3D Patterns. Install WPC decking products that are engineered to withstand the challenging climate conditions of the UAE, offering long-lasting beauty and performance.
We have 5 different types of decking planks, and all vary in weights. The more solid the board. The heavier it will be. Quality is still same throughout, and all carry  warranties ranging from 1 year to 10 years. There are 4 points involved in the decking scenario.
The actual planks
Accessories 60 AED SQM Clips, joists, profiles
Installation 75 AED SQM
L profiles if needed to finish off surrounds 45 AED per linear meter
You can call the sales team for a no-obligation quotation on (04) 252 2025 or fill out the online contact form and someone will get back to you as soon as possible.
Below are some examples from our extensive catalogue.
WPC Flooring Installation All Over Dubai UAE
Not sure where to start on your next WPC?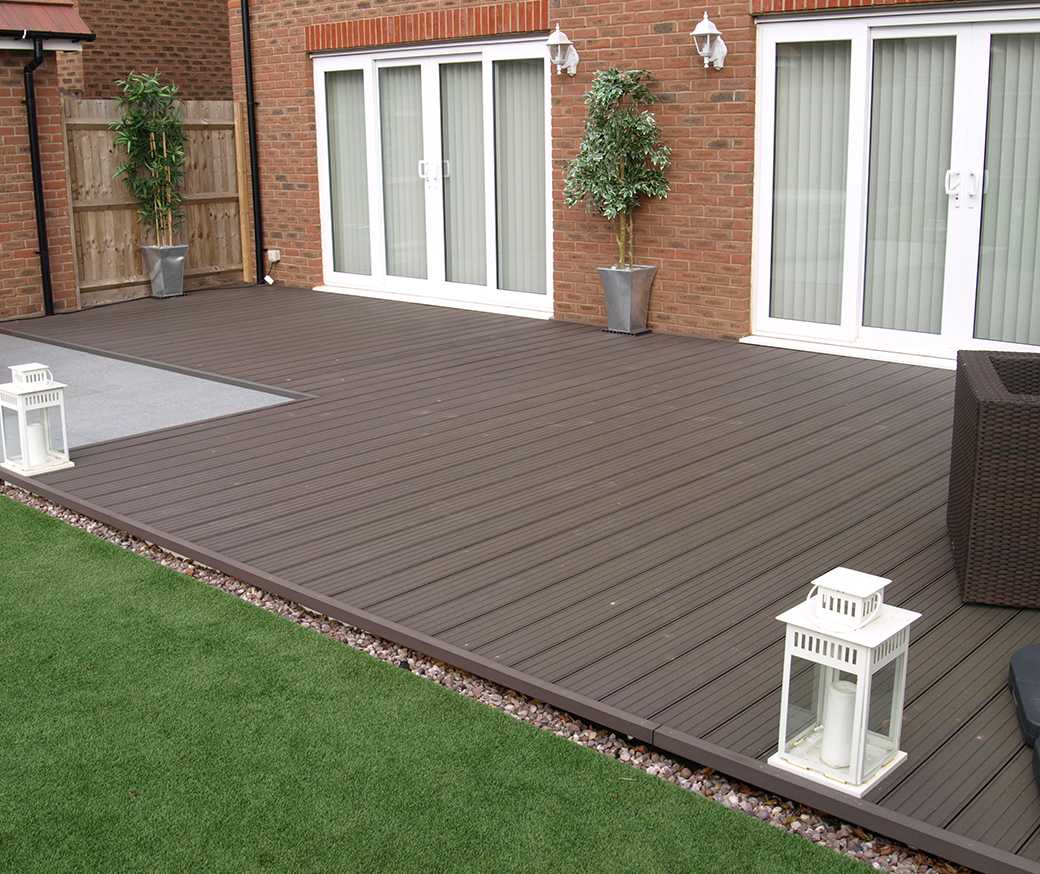 Elevate Your Space with a Fresh Decking Aesthetic!
Let's get together and make your room into a home.
Experience the Best in WPC Decking with TwoGuys. Contact Us Today to Discuss Your Decking Project and Get Expert Advice!