TWO GUYS CURTAINS / BED ROOM CURTAINS
Made to Measure Office Curtains
Revitalize Your Office with Stylish Curtains in Dubai, UAE
Office curtains are more than mere window coverings; they are instrumental in shaping the ambiance of your workspace. At TwoGuys, we recognize the significance of these curtains in promoting productivity and aesthetics, and we offer a thoughtfully curated selection tailored to meet your unique office needs.
Our office curtains are designed to inspire innovation and professionalism. Whether you prefer a minimalist, clean look that complements modern office decor or a more traditional style that exudes timeless elegance, our collection offers a variety of designs to match your workspace vision.
Discover the perfect curtain material to complement your office's interior design from our diverse range of fabrics, colors, patterns, and textures. Whether you seek the durability of commercial-grade materials, the texture of natural fabrics, or the sophistication of premium finishes, our selection ensures your curtains will harmonize with your office setting.
Professional Installation
Trust our skilled professionals to install your office curtains with precision. We ensure they hang flawlessly, operate smoothly, and contribute to a professional and inviting office atmosphere, so you can focus on your work immediately.
Experience the transformation of your workspace with the elegance, functionality, and professionalism of our curtains. Contact us today to explore our collection and discover how our office curtains can elevate your work environment.
You can call the sales team for a no-obligation quotation on (04) 252 2025 or fill out the online contact form and someone will get back to you as soon as possible.
Below are some examples from our extensive catalogue.
Our made to measure Office curtains installations.
Not sure where to start on your next curtains?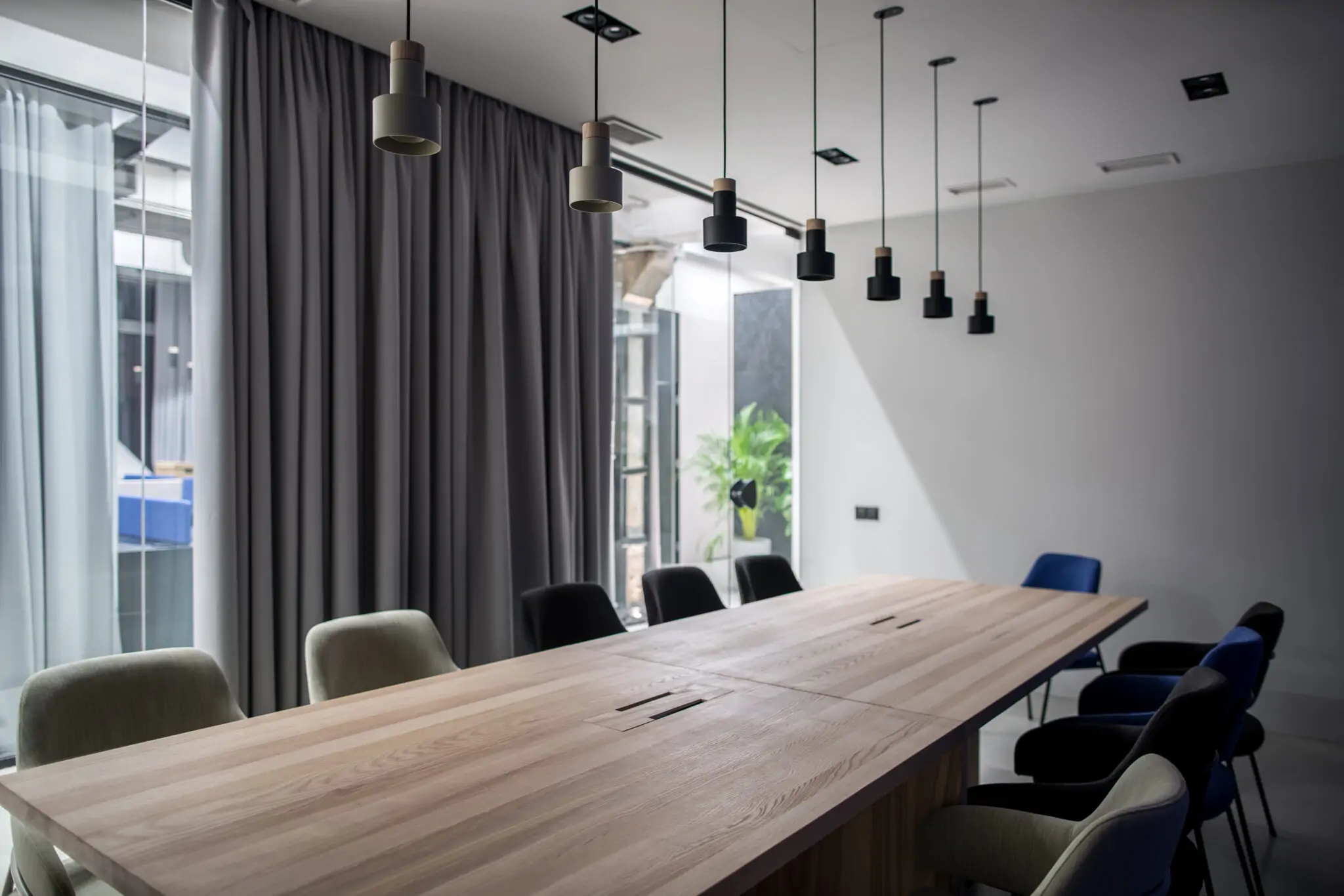 Inspire your space through art and design.
Let's get together and make your room into a home.
You are one step away from dealing with the professionals. No lame excuses, no secret add-ons. We value your future business and will ensure 100% satisfaction.