TWO GUYS BLINDS / COLBY HONEYCOMB BLINDS
Exceptional Range of Made to Measure Colby Honeycomb Blinds​
Wide range from traditional to contemporary!
Honeycomb Blinds are designed to provide year-round comfort. In the summer, they block out the sun's intense heat, keeping your home cool and reducing the need for air conditioning. In the winter, they act as insulators, keeping the cold air out and the warmth in, which can lead to significant energy savings.
Elegance Meets Functionality
At TwoGuys, we believe that efficiency should never come at the expense of style. Our Honeycomb Blinds come in a variety of colors, textures, and opacities, allowing you to choose the perfect window treatment to complement your interior decor. Whether you prefer a soft, diffused light or total blackout, our collection has options to suit your preferences.
Leave the installation of your Honeycomb Blinds to our skilled professionals. We ensure a perfect fit and smooth operation so you can enjoy the benefits of these blinds right away.
You can call the sales team for a no-obligation quotation on (04) 252 2025 or fill out the online contact form and someone will get back to you as soon as possible.
Below are some examples from our extensive catalogue.
Our Honeycomb Blinds Installation All Over Dubai UAE
Not sure where to start on your next blinds?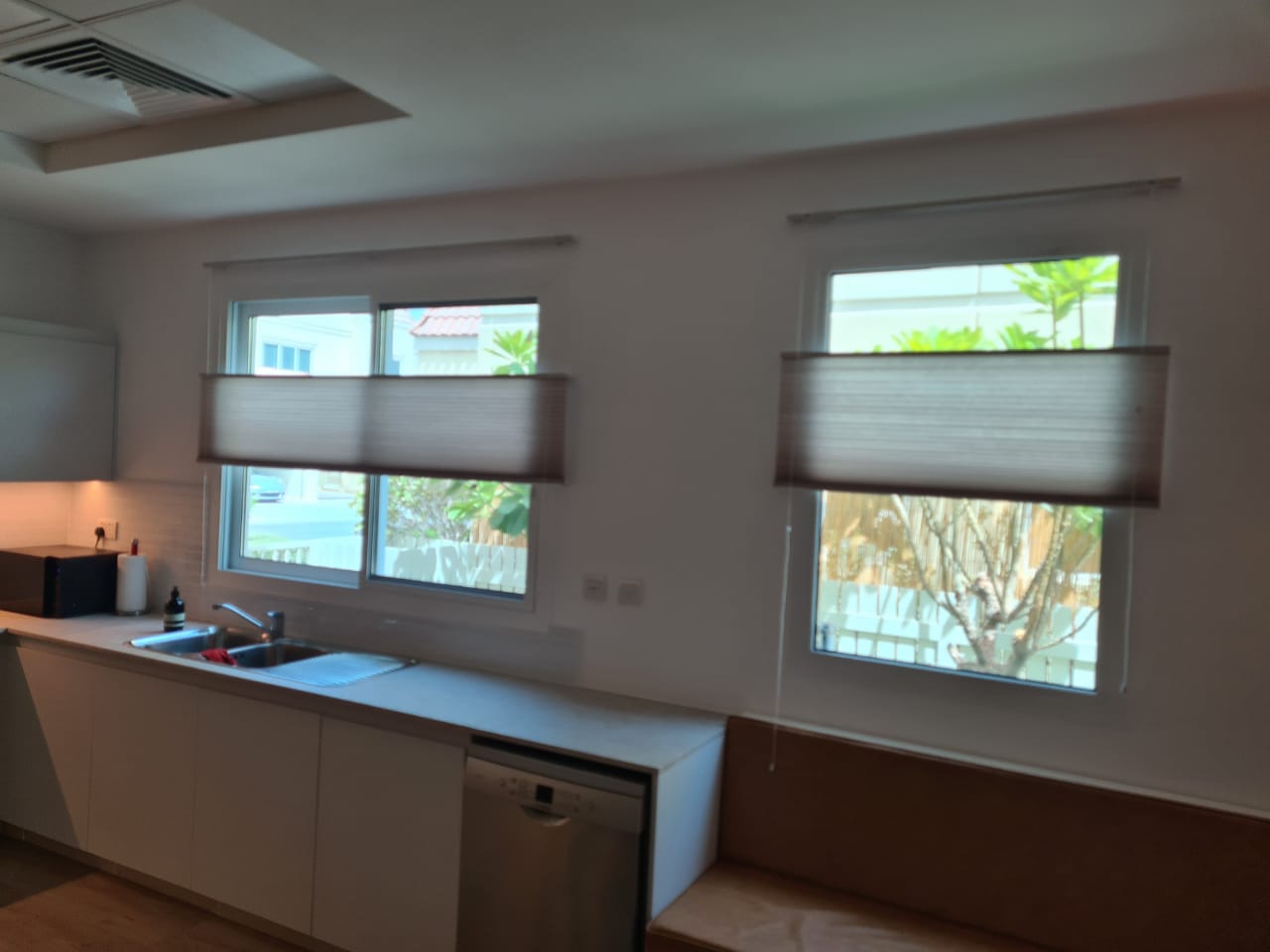 Inspire your space through art and design.
Your perfect honeycomb blinds are a click away!
Discover Elegance in Every Shade – Schedule a Consultation Now!